Bybakken 16

3200 Helsinge

+ Danish Citizen

+ Married + 1 son

+ Civil Engineer - Denmark

+ Registered EUR ING

+ B.Sc. in Management

+ Environmental Management UCLA

+ Member of Danish Society of

Engineers (IDA)

+ Board member of IDA

Employment
+ Consultant Engineering
+ General Manager
+ Project Director
+ Construction Advisor

Education
+ Civil Engineer - Teknikum DK

+ B.Sc. in Management DK
+ Milieu Engineering UCLA USA

Experience
+ Contract Negotiation
+ Project Management
+ Environmental Engineering
+ Maintenance Management

+ Joint Ventures


Countries

+ Denmark

+ USA
+ Middle East
+ Far East

Language
+ Danish (native)
+ English written & spoken
+ German spoken

+ Arabic understanding


Key Terms

+ Consultant Engineer

+ Project Management

+ Construction Management

+ Quality Control,

+ Maintenance Management.

+ Environmental Engineering

+ Environmental Management

+ Structured Agenda 21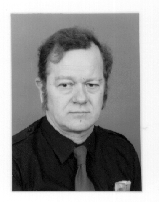 Environmental Management

ASV graduated in 1963 from the Technical Institute of Civil Engineering in Denmark as one of the first students to specialize in environmental engineering.

With the corporation of Ralph Stone Inc. and the University of California - UCLA - a research program on solid waste disposal and its environmental impact were carried out. The result were a new efficiency concept of collecting household waste the greater city of Los Angeles and disposal of same, by mile- incineration.

Working as a project engineer with Akvadan in Denmark, design and development of numerous sewage treatment plants was carried out. In particular ASV carried out the research and design of aerated grit chambers, and grit/oil separation units - to day the very standard in Denmark.

As an specialist in treatment plant management ASV was send to, Saudi Arabia in 1975 by Akvadan, to investigate the city of Jeddah main sewer system and be responsible for setting-up an operation and Maintenance organization for the city´s main sewer network and treatment plants.

Completing his assignment in Jeddah, ASV was send to the east coast of Saudi Arabia´s, to set-up an Operation and Maintenance organization for Aramco Oil & Gas Company, on the Uthmania and Shedgum camp sites.

During the period of 1978-1991, working as a consultant Engineer, Project Manager and Project Director on several very large construction project in Saudi Arabia, ASV played a major role in the development of Saudi Arabia, with projects valued at more than 1 billion US$.

In 1987, ASV established his own Consultant office in Saudi Arabia, but - due to the result of the Gulf war - was forced to retire the country.

Returning to Denmark in 1993 and due to lack of job opportunities, ASV began attending several senior courses, to adjust to the Danish job marked.

However, as the job market vas very narrowed, he established in 1996 a environmental Consultant office with 4 partners - MilieuConsult®. MilieuConsult® specialized in environmental management, particular in the field of structured Agenda 21 management for municipalities.